4
02
2009
Cliff Harris is a lone wolf indie developer for over 10 years. Yes, he's been here before the whole casual gaming thing has started. I interviewed Cliff to find out what makes his site and games so special that he is able to earn over $200k a year in direct sales. If you want to know how to become portal-proof start reading.
You made almost $200k in 2008. That's pretty impressive for indie developer. My sales are 10 times worse. What have you done to achieve such great sales?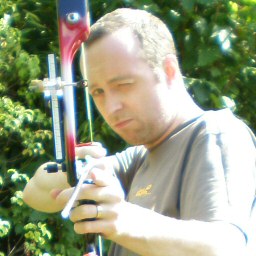 Ahahaha. I didn't make $200k in 2008. That's the revenue from direct sales through my main payment provider. I earn other amounts from other deals. And then to find out how much I actually *make* you'd have to subtract all the expenses, and they can be surprisingly high when you actually pay for advertising, and a dedicated server. I guess the way I achieve it is to make games that are not easily copied and cloned, and I put quite a lot of work into promoting them. I also get very into the business side of selling games. if you sell games, and you don't know which pages on your website have the lowest bounce rates, if you don't know what the average CPC is for your ads and do A/B testing to increase the CTR…. and much more importantly, if you have no idea WTF I'm talking about, then you are quite simply losing sales to people like me, who study this stuff :D.
Imagine that I know what CTR, A/B testing and all that stuff is… but still my ads are not efficient. Maybe I am just not patient enough? How long do you test them before you pick a winner ad?
It's a matter of impressions and clicks. not time. If I have 2 ads and one has got 100 clicks and the other got 60 clicks, with the same impressions, I'll ditch the 60 click ad. That might be a day, or 6 hours, or two weeks.
You are probably one of the very few indie devs that constantly invest in marketing. What is your marketing budget and where do you advertise?
My marketing budget varies, but its basically about 90% of my day to day costs excluding paying contract artists. I probably get through about £450 a month on Google Adwords, and I advertise a fair few other places too. That really adds up. Over the year, you are talking maybe $10,000 on advertising, maybe more. I advertise in absolutely tons of places, but Google gets the lions share.
Does it pay back? A lot of indies complain that advertising is a waste of money?
A lot of indies don't take the time to really study advertising. My favorite book right now is 'the advertised mind' which is like neuroscience for advertisers. You really need to know your stuff. You can't just throw $100 at the wall and hope it sticks. Also, sometimes ads don't sell any games, but they give you information. If your ads get 1000 visitors to your site and nobody clicks the demo link, maybe your site design needs work, or you are advertising to the wrong people. It takes literally years of fiddling and tweaking and learning to develop the ad campaign that works for you. I price different keywords for different countries for different days of the week for different ad placements all differently. If you just slap down $100 and say "I'll pay 12 cents a click for this keyword", then you are laughably un-optimised.
My biggest problem with Adwords is that even if I get hight CTR (around 3%) people just don't download – only 1 of 10 or 1 of 5 at best downloads advertised game. If you get better results did you do anything to get them? Did you optimize your download page?

Yes. I use Googles Website Optimiser to do A/B testing. The results are eye opening. In some cases, pages are too simple and people bounce away from it quickly. In other cases, the amount of clutter gives people something to do rather than click download. I found a page where adding a youtube video decreased demo downloads. I had another where listing the awards the game won actually reduced downloads. It's very game specific. You HAVE to test. Companies test varieties of chocolate bar on customers. Your download button is your chocolate bar.
Do you track your ads? What tools do you use?
Oh yes :D. I track everything with google analytics, and sometimes compare it against awstats data too. Analytics is the best free tool that I know about. Most people use maybe 1% of the features in that software, it can do amazing stuff.
What is the most important feature of Google Analytics then?
The bounce rate is the thing I check most often. After that, I check time spent on site, but I do this per-ad campaign, and per-referrer. A visit from gametunnel is valuable to me. A visit from stumbleupon is nearly worthless. I also do the two metrics stuff a lot, where I can compare the behavior of visitors who actually convert to downloads, versus those who do not.
Do you create your banners on your own? Who gives ideas for them?
I used to use a flash banner artist who did some great ads, a guy I used to work with, but generally I do my own ads. I find that changing the ads often gives a good response, and it's suprising what works best. I always do LOTS of variants I can tell you, for example, that people are more likely to click on a democracy 2 ad themed around socialists or patriots, than they are around commuters, capitalists or the defence budget.

What are the other places besides Google Adwords that you advertise on?
Ah that would be telling :D
What is your typical day? How many hours do you put into marketing, development, and support?
I am always working, mainly because I love it. Maybe once I move house and get a safer garden I'll take up more time with archery, but to be honest, my main hobby is writing games, which is also my job.  I start work around 8.30 AM, and will work through to around 7PM, but from then till midnight I'll occasionally be checking emails and handling support if there isn't much on TV. I spend a lot more time on business and marketing than most indies. When I *do* code, I can zone out and get lots done very quickly.
You are famous for making a lot of guerrilla marketing, like the one with talking to pirates. What is your favorite trick? Beside getting more eyeballs did you get any sales?
yes it did boost sales, but although nobody ever believes me, it was a genuine question and not a PR stunt. PR stunts can work, but they have to be tied in to your games. A discount on inauguration day works for me, because it makes sense in the context of the game. I've made games that have some kind of 'story' and 'angle' to them in PR terms. If you make a match3 game, you really don't have any way to leverage it as PR.
You sell Democracy 2 for $24.95, but Kudos 2 for just $14.95 and RockLegend for as low as $9.95? Why?
These prices maximise my revenue. Trust me, I tested it :D

I had to click "buy it" links to check out your games prices. Do you think that it helps you sell more games this way?
Possibly. There is some chance that you increase the emotional connection with going through with the purchase by making them click, so they are already closer to a sale once they see the price. I'm not sure about that, because it's an extra step in the process. I do it because it makes managing price changes and discounts easier.
What will be your next game? When we can expect it?
It still doesn't 100% have a name yet. It's a bit of a departure for me in some ways. It's a space battle management simulator thing. basically you configure a big space fleet and go kick alien ass. It's not an RTS, at least not yet, and it's not really turn based either. I'm still a bit nervous about whether my idea for how it works is genius or madness, so I might chicken out and make it a bit of an RTS too. It will be done 'in 2009′.
Who will survive in the casual game business in 2010?
Big Fish Games, Popcap.
I think I've got the full list there.
Really? That's a scary scenario. Not much developers on that list. Who will make all those games for "a new game everyday" idea at BFG?
BFG.
If I owned BFG, I'd buy all the developers that make my top ten games, and ignore the rest. Thats why I listed Popcap. They are possibly too big to be bought. Maybe there will be a few other devs working for 10% royalties, but they will be part timers or Eastern Europeans.
What is the most important thing for indie developer to do?
Sell your games. Don't expect other people to sell them. Read a few books on business, marketing and advertising. This stuff is just as important as learning pointers and vertex buffers. In fact it's much more important.
Can you name three must have books for those that lack business, marketing and advertising skills?
'The Advertised Mind'
'Predictably Irrational'
'The Long Tail'
I recommend watching Dragons Den, if you are in a country that shows it on TV. I've read the biographies of most of the dragons, and they are an interesting read too :D
Has portal sales hurt your direct sales?
In some cases yes. In other cases no. It depends a lot on pricing. The danger is that portals undercut you. Not all portals will do that, and you can discuss this with some of them. Some portals just insist on having total freedom to sell your game at whatever price they want, and just give you a percentage. Nobody should do deals like that, and I don't do them now I'm older and wiser. Thankfully I can tell portals where to stuff their contracts if I don't like them, and I've done it more than once :D.
Do you think there is a win-win solution for portals wars issue?
A win-win for developers too? I don't see one. Not in casual gaming. The portals have defined the market as being controlled by subscriptions to big publisher websites. The problem is the developers have no leverage, because they are all scared to turn down portal deals. Not only that, the devs help to fuel the situation by actively working as the affiliate arm of the big portals. At this point, the devs only have themselves to blame. My hat is off to Reflexive. They are like Valve, they saw the portalisation coming and made a quick transition to being a publisher. Maybe more devs should have done that. I probably should have.
It seems that you have pretty active forum on your website. How important that forum is for your website? Is it something you would recommend for developers to add to their site?
It's great, once there are posters, but it's a lot of maintenance. It's worth doing, but you need to make a game that will encourage discussion. Modding really helps, and they are a must for strategy games. I think more relevantly, I recommend designing a game where forums are a natural side effect of the design.
Please rate my article: