27
11
2007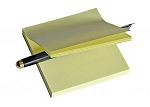 Banner ads are very popular. There is a lot of ad networks that let you advertise using banners. The problem is that banners are generaly not very effective (like almost all advertising). Depending on a banner and audience CTR may be as low as 0% and as high as few percent.
The good news is that you can maximize your advertising returns by testing your banner effectivess. All you need to do is to create 2-3 variations of your banner and check which one is the best. The problem is that most networks doesn't let you test it and even if you run 2-3 ad campaigns one by one to check CTR you may get wrong results because conditions change. Your ad may get different response rate on weekdays, weekends, durign work hours and off hours.
That's where Google AdWords come to play. Create 3 versions of same banner ad. Then create ad campaign targeted on sites. This is important, because when your ads are targetted on sites you pay per mille, not per click. You will get results faster and you will be able to check what audience has the site you advertise on. Pick 3-4 high volume traffic sites and set CPM to get high probability of displaying ad. Go to campaign settings and set:
accelerated delivery method -> Show ads as quickly as possible – you want to get results as fast as possible,
ad serving -> rotate: Show ads more evenly – this will let you pick up a winner sooner.
Invest $20 to $50 to receive about 30k impressions per veriation. You need a lot of impressions to make sure that your results are not accidentall. After you get requested amount of impressions go to Ad Variations tab and select a winner. You don't need to advertise on Google AdWords any more (but you can). Take your best banner and put it to work in your favourite advertising network.
Try to make good banners, because sometimes it takes a lot of time for Google to approve your banners. I had to wait over 7 days to get my banners approved for one of my experiments.
Remember – all your banner ads should feature a call to action and offer a clear benefit to end users. Any web site that has a clear benefit to end users and actually delivers on that benefit will get positive advertising results.
Comments :
1 Comment »
Categories :
google adwords
,
marketing