14
08
2008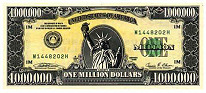 Photo by: Simon Davison
Or do you develop games that you want to play? I know a lot of indies takes the latter aproach. I do (or actually did). We hope that games that we want to play and develop are also the games that sell. And once those games are done and hit the market we end up disappointed that they dind't reach the top 10 charts.
Do you want an example? Here's one: Runes of Avalon 2. This is one of my games that is highly rated by reviewers and developers. It's chellenging, forces you to use your brain, has a lot of particles… all the stuff that developers love. But what masses think? It was just a #32 on the top 100 chart at Big Fish Games. (but there are still customers that love my game though I don't know how to reach them without losing money).
So if you want to sell more games, then make games that sell. Russell Carroll made a great post on Indie Gamer Forums and here's a quote for you:
I think there are two separate issues in the article presented as one.
1 – It's more difficult to make money on casual games
2 – It's more difficult to make money on games with 'New kinds of game play'

I think 1 is true to a point, but not for the reasons mentioned.
I disagree with 2 as well, but just because I think it's always been next to impossible to have experimental game play and make money at the same time. Most experiments fail, it's part of life.

Some misconceptions that despite saying the same thing over and over again, no-one seems to listen to.

– The portals launch a wide variety of game types.
(For 2006-2007 on Reflexive for example, HO, Match-3 and Click Management accounted for 28% of the new games, meaning 72% were something else. HOWEVER, 40% of the revenue came from those game types and 58% of our Revenue growth came from those game types. If you do the math it means you did better making one of those games than anything else…taken as an aggregate it was safer…but in that same aggregate you see MOST of the games on the portals didn't fit into that group).

– The portals launch a wide variety of game types.(not a typo)
Take a look at BFG last month and you'll find everything from crazy indie game Bloom Busters to platformer Turtix 2 to quirky sports title Elf Bowling to a few 'different' puzzle games: World Mosaics (picross) & Space Journey. On Reflexive for the last month we had games like Starscape, Laser Dolphin, Oval Office & Depths of Peril (mac). The issue isn't variety in catalog. The issue is that most of that variety isn't selling well. However, I state again, that 'original' doesn't usually sell well. Original needs friends and word-of-mouth and can become huge mega-hits, but typically it's ignored because it is original. Perhaps the portals are the cause for that (though this goes beyond just the casual games industry). I can't speak for other portals, but for Reflexive's part we work hard to get original content…and are sad when it doesn't sell. I too believe it will come back to bite the industry in the behind, but so far our approach of diversifying hasn't shown that it is grabbing a different customer. Despite our best intent and wishes. Still we continue to carry original because we like it .

So that said, I do agree that it is getting harder, in some ways, to make money. Some of that is self-induced as we narrowly define what the casual market is. If you define the casual market as the portals, then you have to know what type of customers you have on the portals. If you want to make a game for those customers (again assuming you understand them, which many people don't), you have a great audience who is ready to buy!

If you don't want to make games for that customer type (the portal customer type), you will sell a few copies, maybe even the 3k Lloyd suggests, but you will have a harder time making money. Think of it as trying to sell helicopters or bicycles at a car dealership. Some people will be intrigued and buy one, but that isn't why the person went to the car dealership. They went for a car. If you try to sell a car at a car dealership, you'll see higher sales.

That doesn't mean the sky is falling or that it's good to hate on casual games because they are successfully selling and those same customers don't want to buy your games.

It just means you need to decide what you are doing and do it. It means the casual portals might not have your customer and you need to find them or make games for customers who have already been found. You can be successful doing a lot of things, but that doesn't mean everything you want to do can be successful.

Many here have mentioned going for a different market. I think there is some sense to that, though I don't envy the journey, it's by no means as easy, in my mind, as going after a known audience.
Keep that in mind just in case you want to make a living developing games. I do.
Please rate my article: