24
10
2007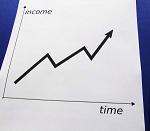 I, just like many developers here, was suffering due to lack of sales. Creating games is fun, but when your game is done, you put in on your website and then wait… wait… and sometimes sales come, but mostly not.
I started to ask myself why is this happening. My games are great (don't they? ;-)) so what's wrong? Am I the only one that likes my game?
I started to read various blogs regarding making money online. No, not to make money selling ads, but to learn how to improve my website. When I finally got some results I decided to write few articles to help you find the right way.
So you want to know how to get more sales without spending a penny?
First of all, you need to know who is visiting your site and what one is doing. You need a good tracking tool. Because you don't want to spend a penny, you can use Google Analytics (GA). That's what I use and it works great. Installing Google Analytics is easy, so I won't go deep into this topic today.
When you get GA working the next thing you need to do is to set goals. I recommend setting two goals, but you can have up to four. First one should be game download. Second one, game purchase.
I advise you to install same goal tracking code on all download pages. I assume that you have some kind of a page: "You are downloading…" and then this page is redirecting to binary file.
Google Analytics will track how many downloads you have and what is your site conversion to goal (CRd). What is even more important, GA can report this in depth, so you can find out CRs for each referral. This will let you choose sites that have quality traffic and you can invest some more money into advertising on those sites.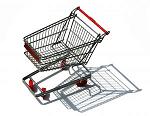 Tracking purchases ain't that easy. Most of us make use of a 3-rd party shopping cart. I use eSellerate.net. A lot of people uses Plimus, BMT Micro, etc. If you want to track your orders you need to contact your e-commerce provider. eSellerate did a great job for me implementing GA.
You can meet a problem here. Your e-commerce provider my not let you redirect your customer to your site (thank you page), so you lose referral information. You can workaround this by using a mix of PHP and JS script that sets GA cookies on e-commerce service domain. I wrote that script for eSellerate and if you want I can send it to you (I'll write an article about this later).
When all is set and working you need to wait a little bit to get some data. After that take a look at following metrics:
visitors to download conversion (CRv2d)
visitors to purchase conversion (CRv2p)
download to purchase conversion (CRd2p)
bounce ratio
You can improve each of this metrics. If you succeed improving it, you will get more sales without spending a penny. How to do that? You need to use Google Website Optimizer. You can read about one of my experiments in the post Improving Runes of Avalon website. In the nearest future I will talk about how you can make such experiments using Google Website Optimizer on your own.
Please rate my article: